Regal start work on Midland's first targeted 'key worker' accommodation development
Date: Monday, October 10, 2016
---
Regal Mechanical and Electrical Services Limited secure a unique project with Deeley Construtcion and ABD Developments for Client, Orbit Homes.
Orbit are leading the way with a Midland First - a targeted 'key worker' accommodation development in Stratford-upon-Avon.
Working in conjunction with Deeley Construction and the partnership of Orbit Homes and ABD Developments LLP, and supported by Stratford Town Trust, 82 high quality one and two bedroom apartments will be built and let to key workers to provide high quality private rent at a reasonable price.
Regal will be responsible for the Design and Build of all MEP services from incoming supplies to efficient heating and ventilation systems. Every aspect of the MEP subcontract shall be carried out by directly employed office staff and site operatives and where necessary it is proposed to  recruit additional resource from the local Strafford-upon- Avon community.
The development will see the existing building at Warwick House, on the corner of Birmingham Road and Clopton Road, demolished to make way for a brand new building.
This will house 82 apartments for private rent, to be let on assured short-hold tenancies. The apartments will comprise 64 one bed flats and 18 two bed flats, all fully self-contained.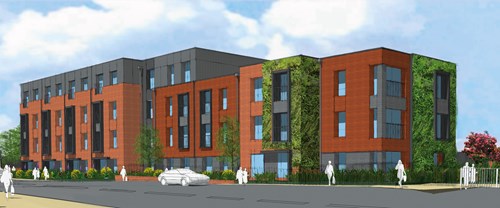 Stratford-upon-Avon will be leading the way with this Midland first 'key worker' development. They will be initially marketed to staff employed in public services - including teachers, health service and emergency service workers.
Regal 's Director Mark Farrington stated that following the successful completion of the Queensway project with Deeley and Orbit homes in 2015, being engaged with the same framework demonstrates the confidence that all parties have in Regal to provide a seamless and cost effective service and solution on this ground-breaking project. 
Project Location
Warwick House, Birmingham Road, Stratford upon Avon, CV37 0BP